The interactive google map below shows the entire path of totality for the eclipse right across South America. Zoom in to your location and click or press for eclipse timing details at your location.

Courtesy of Xavier Jubier
Horários do Eclipse Solar no Brasil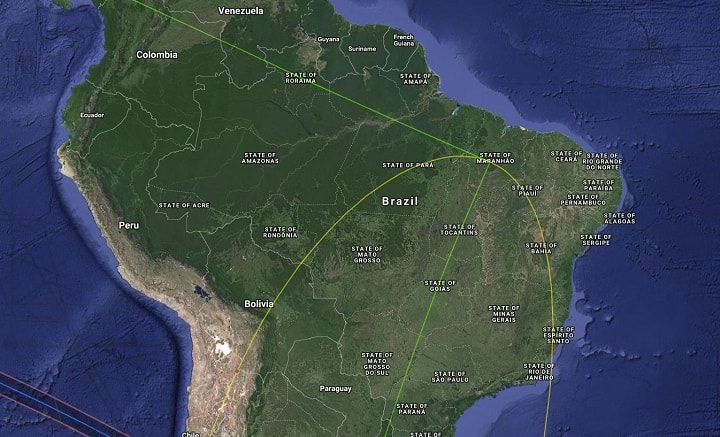 Clique no mapa acima para ver os horários do eclipse solar parcial em vários locais do Brasil (eclipseportal.com).